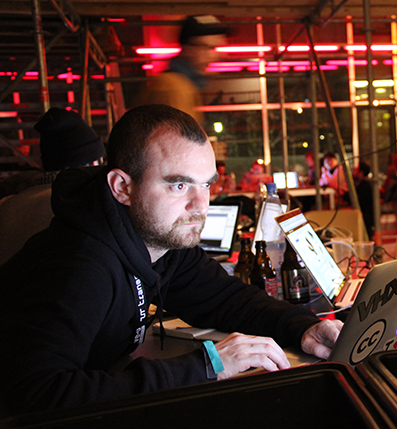 Informationen zum Künstler
Name:

Benjamin Gaulon

Wohnort:

Paris, France

eingetragen:

19. September 2018
Benjamin Gaulon works as an artist, researcher and lecturer. His (artistic) research focuses on the limits and errors of information and communication technologies and deals in particular with planned fruitlence, consumption, property & the private sphere. He develops projects for both public and digital space and uses artistic strategies such as détournement, hacking and recycling. His artistic practice finds expression in software, hardware, web-based applications, urban interventions as well as installations and mostly corresponds to the "open source" idea. He currently teaches as Associate Professor at Parsons Paris, where he is Program Director at the Institute for MFA Design + Technology.
He is a member of the Graffiti Research Labs France.
In 2011 he founded the Recyclism Hacklab – a collaborative studio for hacking and DIY projects.